Balancing Facial Toner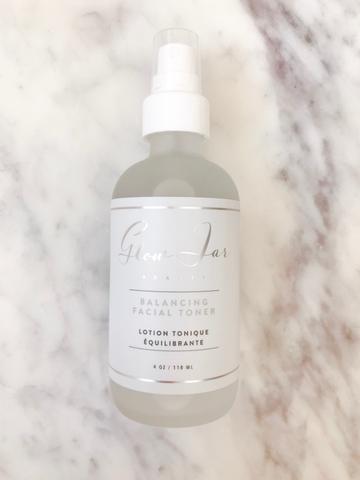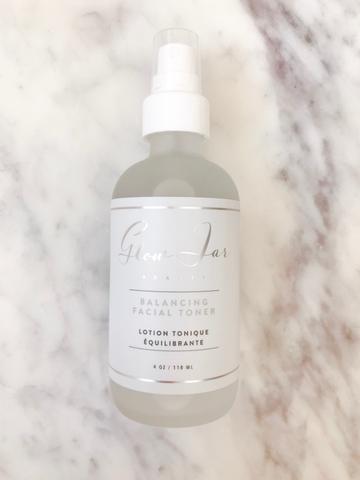 Balancing Facial Toner
Glow Jar's toner is formulated to brighten, clean, and refine large pores and to balance and treat oily and acne prone skin types. This effective toner contains Aloe Vera extract which is rich in antioxidants, enzymes, vitamins A and C, and is anti-inflammatory. Geranium is used to soothe and improve the quality of skin by balancing its natural oil production and eliminating acne-causing bacteria. Chamomile and Tea Tree are added to calm, reduce redness and irritation, and promote the natural process of regeneration while leaving skin soft and radiant.
Glow Jar products are made in Victoria, Canada.
Suitable for oily and acne prone skin types.

Spray liberally onto face or dab on a cotton pad and apply to cleansed skin. While skin is still damp, immediately apply your facial serums and creams. For external use only.